Happy Hour – easy and cool
Cocktails lend a special exotic flair to every occasion. Preparing the ready-to-drink cocktails from Aloha Cocktails® is done i Just fill the glass with ready-mixed drinks and add ice – job done! Perfect for events, catering-services, restaurants and private parties (hire)
Cool burst of flavours
Aloha Cocktails® are available in three alcoholic varieties. All of them are ready to
serve and mixed from high-quality ingredients according to original recipes.
The product range is constantly expanding with new flavors and seasonal offers.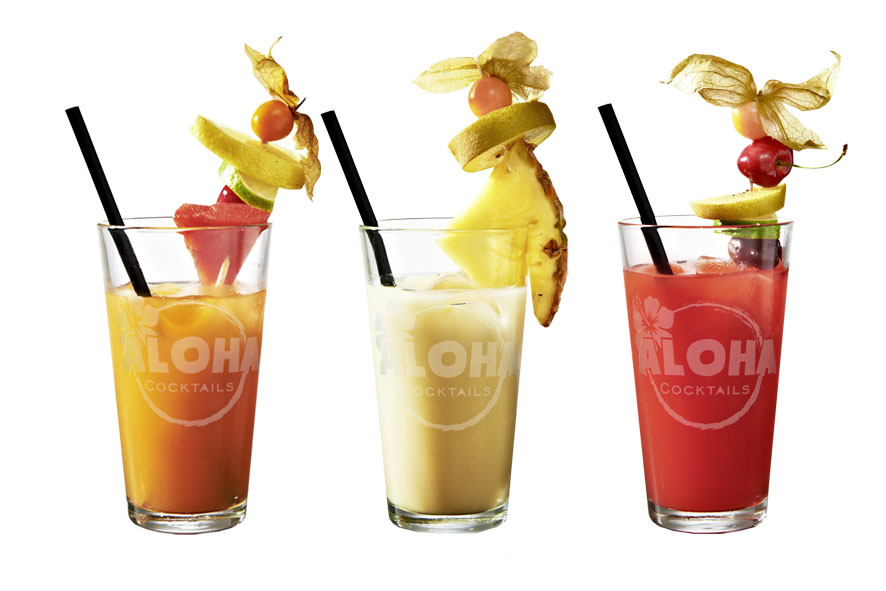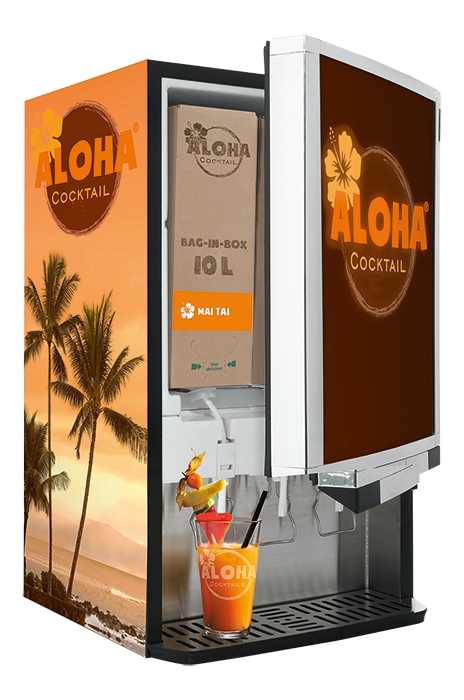 Fresh on tap: Bag-in-Box – the alternative
The bag-in-box system is the innovation
at the bar. It consists of two elements:
the bag-in-box package with the Aloha Cocktails® inside - and the dispenser cooler in sizes for two or three packages
à 10 liters.
The packaging (foil tubes with boxes) are placed in the special cocktail cooler. If a tap is pressed, the cool cocktail flows into the glass. Subsequently the system is hermetically closed. This ensures the freshness and quality of the cocktails about a long period.
With the Bag-in-Box system Aloha Cocktails® offers the opportunity to realize a quick, hygienic and easy service.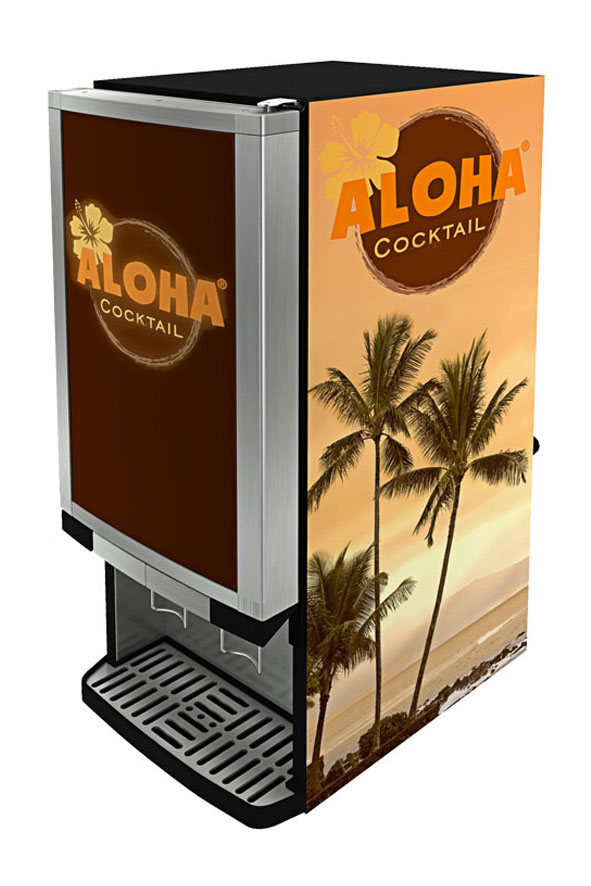 Bag in Box Cooler - just tap it
Fresh and hygienic self-service is the order of the day for hotel guests and restaurants! With this Bag in Box dispenser, guests tap ready-to-drink products directly into the glass to their heart's content. Whether chilled milk and juice at the breakfast buffet, water as a refreshment for in between, or wine in the evening. The Bag in Box cooler is not only available with one tap, but has two taps! Thanks to matching connections, spacers and optional mesh baskets, drinking boxes or drinking tubes of various sizes can be inserted into the Bag in Box Cooler. Optionally, the Bag in Box Cooler is also available with plexiglass panel and light on the door. The Bag in Boxer Dispenser can be branded according to individual ideas. Ask us about it! Special prices for larger quantities (from 10 units) can be requested here. The Gastro-Cool Bag in Box Dispenser Refrigerator is a commercial refrigeration unit that may only be used commercially. 
Order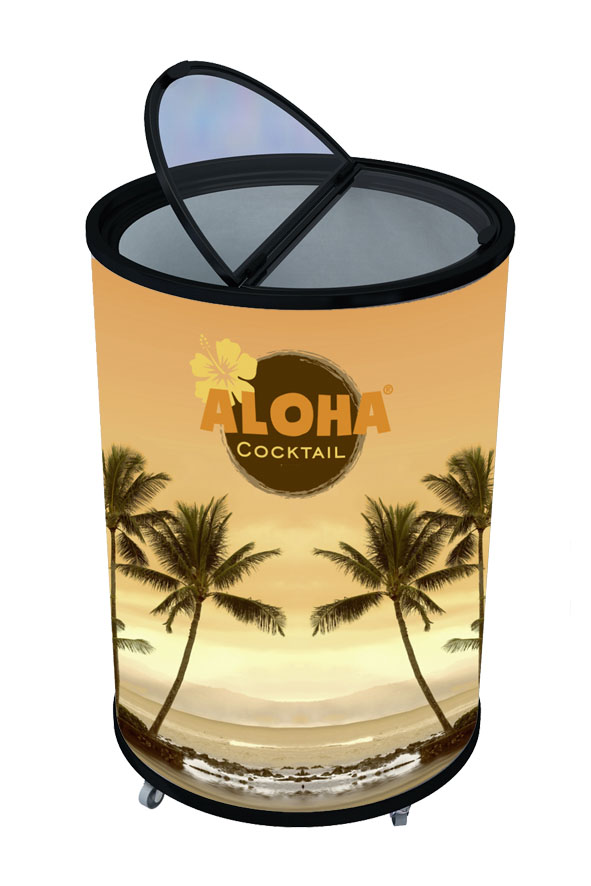 Flexible freezer barrel
With the freezer barrel for ice cream, summer moves into the store, the shop or the supermarket. Placed in the checkout area - at the point of sale - hardly any consumer can resist the iced pleasure, the taste of sun on the tongue. Especially since the selection in the ice chest is tidy and invitingly clear. Four mobility wheels ensure flexibility, so that the party freezer can change locations as needed. And of course, other iced delicacies and products can also be chilled with the chest. Do goods need special promotion? Attention and promotion? Then simply pull up the freezer barrel. The hinged glass lid catches curious glances! 
Order